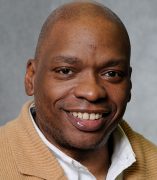 Joseph Strickland, Ph.D.
Senior Researcher
Jane Addams School of Social Work
About
Dr. Joseph Strickland is a Senior Researcher for the UIC Jane Addams Center for Social Policy and Research and adjunct professor at the University of Illinois Chicago. Dr. Strickland has over 20 years of experience in designing and leading community-based programs for community development, ex-offenders, youth, and community health. His research focuses on how Black males overcome traumatic circumstances such as incarceration, episodes of violence and social isolation. Joseph holds a Ph.D. in Social Work from University of Illinois Chicago, an M.A. in Social Work from the University of Chicago, and a Bachelor of General Studies from Roosevelt University.